Two Generations of Oyster Farmers from Willapa Bay Washington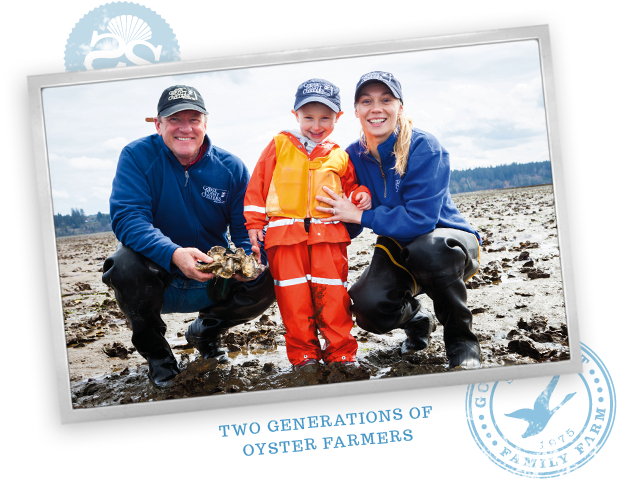 It began with one pickup, 10 acres of tideland and a big dream.
In 1975, David and Maureene Nisbet began farming a mere 10 acres of tideland in the southwest corner of Washington known as Willapa Bay. Selling totes of iced oysters out of the back of a single pickup truck, the Nisbet Oyster Co., Inc. quickly captivated the taste buds if not the hearts of local seafood connoisseurs from Seattle, WA to Portland, OR and beyond.
it was a 400-square-foot processing plant that really put Nisbet on the map. Before long, the family was using new and improved technology to sell quality farmed shell-stock oysters and shucked oysters. Today, daughter Kathleen helps guide the day-to-day operations at Goose Point, which is now a much larger operation.
Our Northwest Oyster Estuary
WELCOME TO WILLAPA BAY
They say you always remember your first fresh oyster. Our decades-long commitment to seafood sustainability is a source of great pride to everyone at the company.
As good stewards of the second largest estuary on the Pacific Coast and one of healthiest estuaries in the continental United States, we're dedicated to caring for the bay. 
Sustainability at sea. Ingenuity at home.
Our oyster and shellfish products are an expression of our love for the sea. We've dedicated ourselves to ensuring the health, safety and delicious abundance of oysters in their natural habitat for generations. From ensuring a healthy source of seed our Hawai'i hatchery to developing new safety and processing techniques like our naturally pre-shucked BlueSeal™ Oysters and Goose Point Oyster Shooters, we're always looking for new and improved ways to bring the bounty of the sea safely to your door.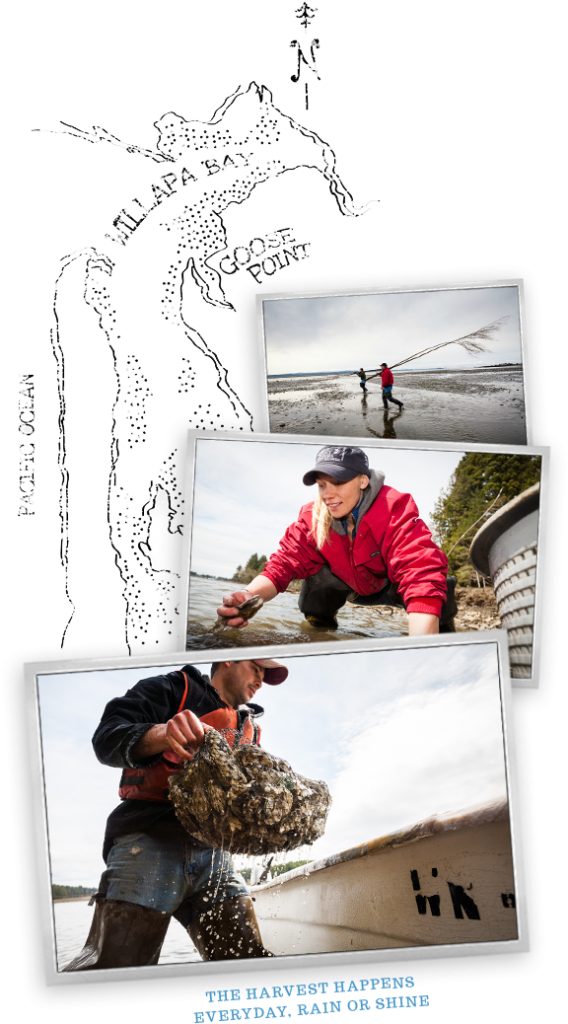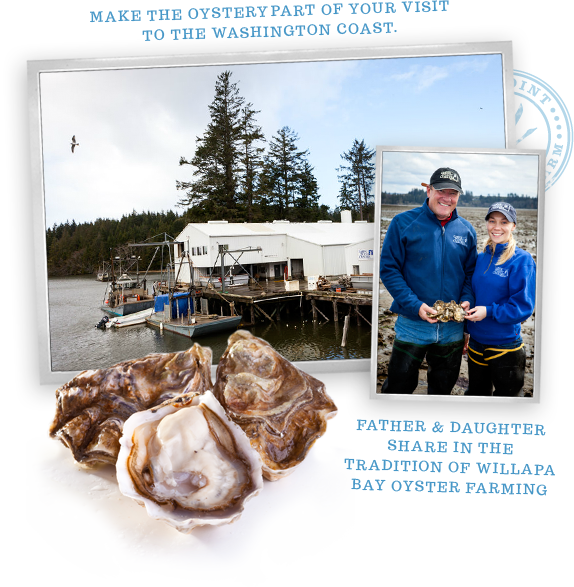 The Shellfish Farm & Oystery
A family farm like no other
Owned and operated by the Nisbet Family, Nisbet Oyster Co., Inc. employs more than 80 full-time men and women on our 1900-acre farm and in our state-of-the-art processing plant, which is considered a model facility by both the FDA and the Washington State Department of Health, Shellfish Division. Oysters are marketed and sold to consumers under the registered Goose Point Oysters trademark and are available in our online store, at The Oystery™ in Willapa Bay and in grocery stores and restaurants worldwide.