A Warm Welcome to the NANCY N.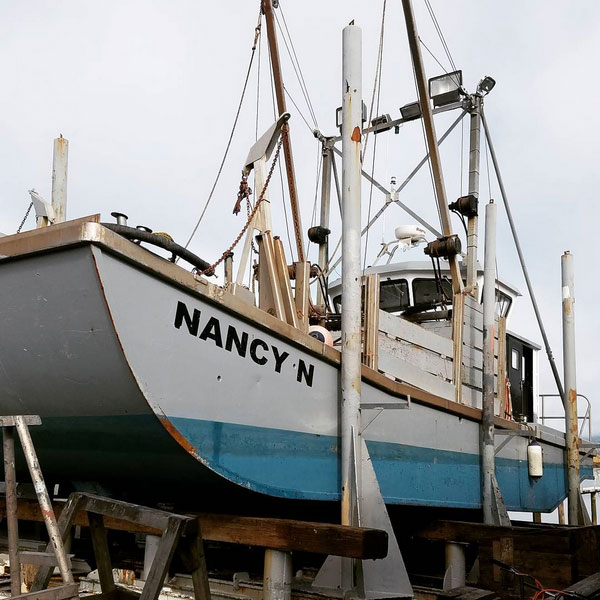 A New Dredge for Our Growing Farm
The Nisbet Oyster Co., Inc. welcomed the NANCY N., a new oyster dredge, to the company's 500-acre family farm. The project began in June of 2008 at J&H Boatworks, Inc. in Astoria, OR. Owner David Nisbet designed the NANCY N. based on Nisbet Oysters Co., Inc.'s traditional 1941 wood dredge the STANVIC. The new dredge is composed of a sturdy steel hull, stainless still decks and an aluminum wheel house with hydraulic winches and galvanized steel rigging for mechanically harvesting oysters off the bay floor and lifting tubs of fresh oysters. She is 45 feet long and 17 feet wide with a 350 horsepower, 6-cylinder diesel Isuzu motor that turns a 34-inch propeller. The NANCY N. is also equipped with a KEW generator for powering lights as well as a refrigerator and microwave oven. The new dredge will assist the STANVIC in seed operations; transplanting, harvesting and distributing the best tasting oysters in the Pacific Northwest directly to you from Goose Point's Family Farm & Cannery.